Happy Birthday, Aquarius! Gift For You…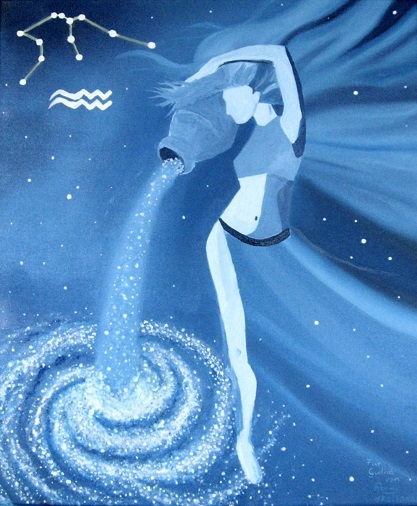 Your own Personal New Year has begun.  Life is precious; each year is like a new-minted coin you get to spend.  How will you spend this year?  What will you do?  How will you grow and change?  How will you become more you?  Your Solar Return chart has the answers.
Your Solar Return chart is your own personal birthday chart.  You get a new one every year, with new themes, concerns, preoccupations and growth edges.
The month before your birthday is your month of greatest change.  This is the time of year when you're most likely to change jobs, move house or have relationship breakups and beginnings.  This is because last year's concerns are rushing to their conclusion while next year's concerns are rearing their heads.
A Birthday Reading includes a look at this year's transits.  This sets you up for a powerful year by making you aware of the things that will be most important this year before they emerge.  You could just fall into your new year, but why not hit the ground running?  Get a reading and get inspired!
If you get only one astrology reading a year, this is the time to do it. And if you schedule it now, you'll get a free gift: My Personal Year for Aquarius, a recording of my teleclass on Aquarius' yearly rhythm.  It contains information that will help you get oriented to–and make the most of–every year of your life. If you already have My Personal Year for Aquarius, you can request the recording of your choice from our archives.
If you're already a Pandora Astrology client, then all you need to do is contact Jamie for your yearly Birthday Reading and mention the special code word below to claim your free My Personal Year recording and pdf.
If you've never seen Jamie before, you'll need an Initial/Birthday Reading, which contains all the powerful information about your natural talents, life challenges and purpose that an initial reading does, along with details on the events and timing of your birthday year.
Use this Free Bonus Code when you book: FUTURE!
IMPORTANT:  Getting a Solar Return/Transits reading requires that you have an accurate birth time. Look for it on your birth certificate, birth announcement, baby book or other written source documented when you were born.
How to book:
When you're ready to book your reading, click here to claim your Birthday Gift. You will first choose the Pandora astrologer you want to see, and you'll get to choose your appointment right away. Then you'll be given a way to pay for the reading and you'll be given the webform to fill out with your birth data and your questions for the reading. That's where you enter the Free Bonus Code and after the webform you can download your free recording right away.
Want to know more about what's involved in getting a reading? Click here: Get a Reading
You can also read more about your Aquarius nature on Pandora's blog.