April 9 to May 3, 2017
from 4º Taurus to 24º Aries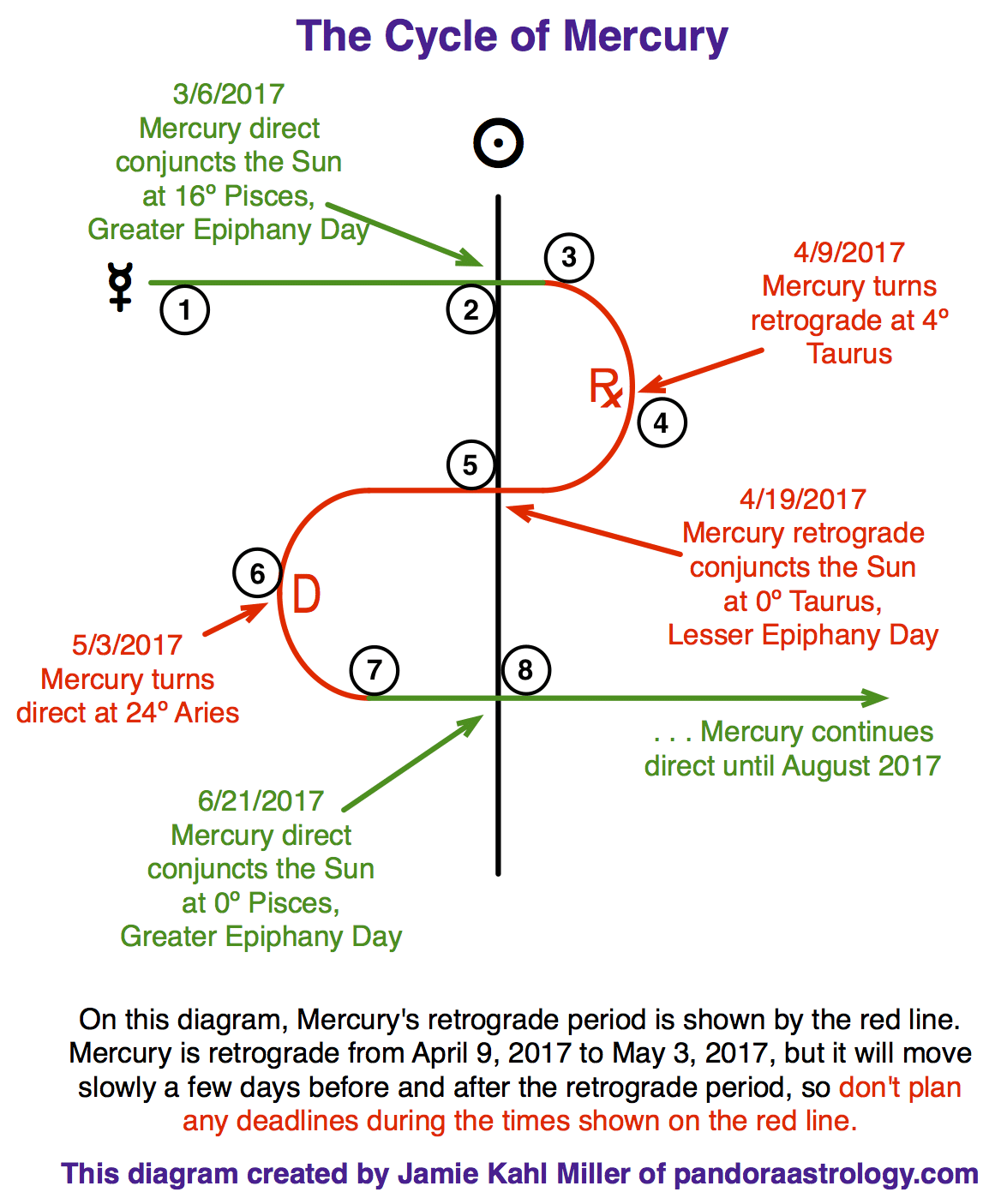 What does it mean?
Mercury retrograde in Taurus craves stability and especially in the realm of finances. "I just want to find a peaceful, green place surrounded by growing plants and snuggly pets and settle down into it forever!" pleads Taurus, but during this cycle Mercury will come to a halt in Taurus and back up into Aries. What could it mean?
A stable life is also a boring one. Too much peace spells stagnation and a stubborn resistance to change. This Mercury retrograde period is signaling that something has gotten very stuck and it may take an explosion to unstick it.
It's time for a restart, a refresh, a rekindling of the fire behind what you're doing. Have you been churning out white lies to keep the peace? Have you been maintaining a godlike patience and are you about ready to blow? Some serious inspiration is needed, along with a large dose of honesty and a willingness to take risks. This might involve you falling flat on your face or other conspicuous failure, but these are just the things required to jolt you out of the flat-line torpor you've been in.
Another thing to consider is that when Mercury goes retrograde in Taurus you may discover your finances are in a mess and that it's due to impulsive spending and other forms of financial heedlessness. If so, how can you get organized and deal with this quickly? Unfortunately Lesser Epiphany Day will arrive on April 19—after Tax Day and too late to help.