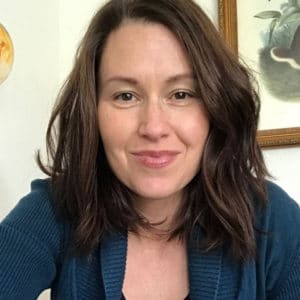 After studying metalsmithing and jewelry design at MSUD, Natha went on to start a successful jewelry design company called Luscious Metals. Her designs were featured in prestigious publications including in Cosmo and Parenting Magazines.
Natha became fascinated with astrology after her first natal chart reading when the astrologer was able to explain why her life felt so chaotic. It was during her Pluto square Pluto transit (which was the beginning of the end of her jewelry company, as she was obviously being called toward something different).
Natha went on to dabble in astrology, which led her into a deep search for meaning and truth in her own life. Through years of research and inquiry into different psychological and spiritual philosophies, Natha obtained many certifications including one as a Life Coach. She realized that her skill set included assisting others to see themselves more clearly, and begin to practice as an Intuitive Guide for clients around the world.
Eager to add more astrology to her tool box, Natha had a stroke of luck when Master Astrologer Jamie Kahl Miller agreed to take her on as an apprentice. Through Jamie and Pandora Astrology, Natha has been able to combine her love for astrology and her skill at helping people understand themselves, and feels that she has found her true calling.
Natha's reading style is friendly and compassionate. She combines her ability to translate the personal experience of her clients into astrological terms with her sharp intuitive skills and is adept at giving practical and useful advice. When she's not immersed in reading charts, Natha is a wife, mother and writer. She writes on topics of spirituality, personal growth and astrology, and is published frequently.
Types of readings Natha offers (and their rates)