Jamie Miller – Master Pandora Astrologer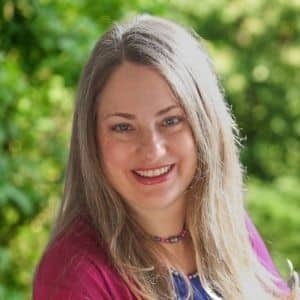 After high school, another link in the chain was formed:  it seemed that other people in the world had discovered a connection between the personal and the mythological.  Archetypal psychology called to her, and she studied at Penn State University and Temple University, reading whatever she could get her hands on.
At eighteen, Jamie discovered a peer counseling network designed to help people recover from childhood wounding.  She counseled, led and taught in that community for 14 years.  During that time, her interest in astrology gradually waned because it seemed like something vital was missing, but she didn't know what.
By the age of 25, Jamie had been told three times by people she respected that she really should think about moving to San Francisco, and that she would love it there.  After visiting the Bay Area, she decided this was true.
At 26, while living in a small town near San Francisco, another revelation occurred.  In the process of discovering more about her own birth experience, Jamie obtained her birth records and discovered that her birth chart was off by 9 hours!  After ten years of studying astrology with the wrong chart, this explained why her chart had never seemed exactly right.  Suddenly all the pieces fit and astrology claimed her once again, this time never to let go.
In California, Jamie was finally able to find local astrology classes (taught by Stephanie Austin) and attend them.  She had a year-long apprenticeship with Greg Bogart.
Jamie has now been practicing astrology in the Bay Area since 1992 and teaching since 1997.  She is currently certified at NCGR Level 3.  She specializes in feminine archetypes and a positive, empowering approach.  Jamie enjoys working with individuals, couples and families to improve the quality of their lives and expand each person's choices.  Her teaching style is lively and interactive because she believes that growth and insight are fun and that the best teachers merely remind us what we already know.  Jamie's articles on astrology and manifestation can be found online at http://www.pandoraastrology.com/blog.  She has been studying astrology since 1980–over 35 years.  She'll never be done.
Types of readings Jamie offers