Your burning questions answered about your career–for free!
If you've read my BizAstrology horoscope or attended my free business astrology teleclasses and you want to get more personal help, this could be your chance:
Free Teleclass—Astrology Career Q&A
Friday, August 2, 2013
5pm Pacific time/8pm Eastern time
On your phone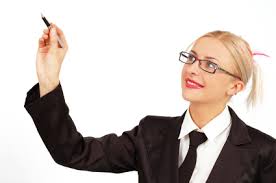 On this call I'll devote a whole hour to callers' questions.  Here's how to participate and get some of this goodness for yourself:
Email me your question and your birth data. That means:
•    the date of your birth, including the year
•    the city or town you were born in
•    the time of day you were born, down to the minute
To find your exact birth time, consult:
•    your birth certificate or
•    a baby book, birth announcement or other memorabilia from your birth
•    hospital record, bassinet card or other notes from your birth
Here are the best kinds of questions to ask:
•    I'm thinking of changing my career from ________ to __________. Is this a good idea?
•    I feel like I'm in a career transition. Can you tell me what it means and the best way to handle it?
•    When is my next career or money luck period going to be and how can I take best advantage of it?
•    Why am I feeling so ___________ about my career right now?
•    I need to make a career decision right now. I'm considering both __________ and __________. Which is the better choice for me?
•    I want to start a __________ business. Is now a good time to do that?
Use this form to mail your question and birth data to pandora@pandoraastrology.com.  I will confirm your attendance on the call and let you know whether I will be able to answer your question there.  I may also ask for clarification of your question.
Join me there!



Pandora Astrology
Berkeley, CA
www.pandoraastrology.com/blog
PS. There's no better time than now to take a 10,000-foot view of your business or your career.  You are going to love this teleclass. Here's the link to the form again—let me know your current burning question!
https://docs.google.com/forms/d/16GeKuL3bcf3w_0HWKIspmvlztcf2bB4AzxI9yy5qIGw/viewform
Jamie Kahl Miller is the author of the Bizastrology horoscope,
written to empower entrepreneurs and business superheroes everywhere.
A joint production with Jenn August, of Beyond Business For Women.