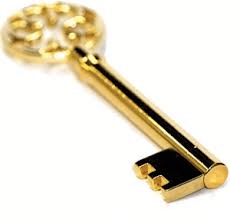 Cosmic Companions Beginner's Astrology Class
Spiritual Seeker, you just found ONE KEY to your whole entire life.
What is the meaning of your life? When you examine your heart, you know, deep down, that your birthright is to be happy, successful and loved. What's stopping you?
How do you feel about not having the life you really want?
angry and frustrated at the way life keeps presenting obstacles instead of flow
lost and disoriented because of failed attempts to get on track
purposeless, because life seems kind of…  random
depressed at how hard it all is
adrift and unsure which way to go
alone, because other people seem to have it all figured out
There is one basic question that all of life comes down to: Why am I here? What am I supposed to be doing? Because underneath all the chaos, it seems there must be some meaning to it all. When you know what you are here to do and you are doing it, everything turns around.
You become filled with:
purpose, and the vitality and drive that come with it
satisfaction, because you're on track and getting somewhere
peace of mind, because you can let go of the things that aren't really important
clarity, because making decisions is easy when you know what matters and what doesn't
happiness, because you're no longer on the outside looking in at your life, but living it
momentum, because when you're doing what you must, what feels right, life conspires to help you and then things are moving too fast for you to stop or complain—because you've finally found the flow and you're in it.
But how to get there?
The answer to every question you have about yourself and your life is in one simple place. Do you know where?
How would your life be different if you knew:
Why you were placed here on earth and what your purpose is
The things you must do or experience in order to feel you life was well lived
That there is not just one soul mate, but many possible ones if you know what to look for
What you can expect on your career path and how to handle the possible pitfalls
Exactly why things have gone wrong in your past and how to prevent them from happening in the future
The beautiful meaning underneath even your most painful experiences
Character is destiny. Know your character, know your destiny. It's that simple, and astrology holds the key.
What if you could:
Get off the roller coaster of your life long enough to see it as a whole
See your life's patterns laid out clearly before you
Predict the timing of the changes you go through, down to the day, understand what they mean and respond powerfully while they're happening?
What if you could also do all this for your loved ones?
Too much power all in one place? Maybe. But what if everyone on this planet knew their life purpose and was living it everyday? Wouldn't everything go smoother? Wouldn't everyone be happier? Wouldn't people settle down and manage their own lives instead of everybody else's? Wouldn't, quite frankly, people be too busy pursuing their dreams and living their bliss to oppress others?
That's what I think.
Astrology is bunk, you say?
Yes, of course—if what you read in the newspapers is astrology. That stuff is far too general to be of real use to anyone. It's about as true as a fortune from a cookie—entertaining maybe, but you're free to take it or leave it. Real astrology is different from that.
When you have a real, sit-down reading with a good astrologer (not even a great astrologer), you will be shocked at how true it feels for you. A decent astrologer can tell you things about your life that will amaze you. A good astrologer can tell you things no one knows about how it feels to be you and what motivates you and how you stop yourself. And a great astrologer will tell you all that, help you figure out how to change your life for the better and inspire you to do so.
Here's another thought…
Ever feel like the universe/God/divine forces are giving you mixed messages? Like it's important for you to do something—you came here for a purpose—but you have no idea what? I know how you feel. I was placed on this earth into a very dysfunctional family. A. Very. Dysfunctional. Family. I was quite sure that I didn't belong in this family, or on this planet at all for that matter. When were my real people going to finally come back and pick me up? I thought for sure I was being punished by God for something—but what?
It took me years to sort out why my family behaved as they did and to find meaning in all the confusion. Astrology came into my life in my teen years, when I was just beginning to ask what life was all about and what I was made for. If I hadn't had astrology to carry into my twenties and through college, I could never have gotten on the right path.
Because I have astrology, I no longer feel angry at my parents. I no longer question my own existence. I know why I'm here. I also understand people and what makes them do what they do. I have come to understand that every behavior, no matter how destructive, has a beautiful purpose behind it, trying to be fulfilled.
Have you ever heard spiritual teachers say, "We all chose this life before we were born", and thought "Yeah, everybody but me! I would never have knowingly chosen this!"
Have you ever seen someone who seems so damaged that they've forgotten how to love, how to be loved? Have you ever tried to love someone like that and given up in frustration?
Do you know someone who has no self-discipline, who cannot stick with a goal or stay on track to save their lives? Someone you cannot respect, even though you wish you could? Someone whose word is good for nothing? (By the way, I used to resemble these people!)
Is there someone in your life who has the seeds of greatness within them but fails over and over again? (It could even be you!) Are you tired of watching their life crash and burn or just fade away into obscurity?
Some would say that stuck people are just irretrievably lost. But what if every human capacity exists inside everyone and it just needs to be  awakened or retrieved? What if everyone could have love, success and recognition—what if it is actually their birthright? And if everyone was seen, known and loved, what kind of place would this world be?
This is why I have a mission to bring astrology out of the dark ages and into the modern era. If every human being understood that they have a purpose and what that purpose is, a lot of pain and suffering would be prevented.
You know, purpose is a funny thing. It sounds a lot like fate, but the two couldn't be more different. Your so-called "fate" is carved in stone, something that you're stuck with, it's unavoidable and if an astrologer tells you your "fate," you'd better just suck it up and deal. If that's what you want from astrology, I advise you to read no further, because you won't find that here.
But purpose is worlds away from that. Purpose is flexible—it's the principle behind your life, and how you express that can change from one age of your life to another. Purpose has a rightness to it. You feel it "thunk" in your gut and you recognize its truth. And purpose is also galvanizing—when you understand your purpose, it makes you want to take action and it fills you with the energy to pursue it.
"When Jamie began my reading, she began by saying that strong scripts don't necessarily mean that a person's life is marked by tragedy. At that moment, I honestly wondered if that was a sympathetic nudge for the horror that followed in my chart reading, or if she truly meant that. But after getting to a few major contradictions in my personality (which took all of about 24 seconds), it became clear that she genuinely sees everyone as potential, not predestined. I will absolutely recommend Jamie as a life coach, because that is what she is. Everyone who meets her is definitely a blessed person with amazing karma because she's a priceless teacher and friend." –Isis R.
If you are a spiritual seeker, you want to know your purpose. You also want to know how to help other people get in touch with their purpose. You want to be able to decode that curious thing we call the human heart. And I've got just the thing to help you.
I've designed a series of classes to teach astrology to beginners, making it easy to learn, in a warm atmosphere of other seekers like yourself. You can take the class in your own home, in front of your own computer, face-to-face with me and your fellow students via online meeting software. In this series of classes, you'll begin reading charts right away, starting with your own. Your friends will quickly be amazed at your insight into them, your compassion and your vulnerability. Watch all your relationships change as you come to understand the motivations, drives and needs of the people around you—and begin responding to them in different ways. See your loved ones blossom and your whole life open up before you.